MSIs play a huge role in educating a nation that is becoming increasingly more diverse. In fact, over one fifth of all college students are enrolled in an MSI. Today's Monday Morning MSI Line Up looks at 10 MSIs whose levels of diversity have earned them dual designation status.
1. California State University– Long Beach (AANAPISI/HSI)
Demographics: 23.4% Asian American/Pacific Islander; 37.8% Latino/Latina
CSU Long Beach is classified as both an AANAPISI and an HSI. Its College of Liberal Arts offers degrees in Asian and Asian American Studies as well as Chicano and Latino Studies.
2. Merritt College (AANAPISI/PBI)
Demographics: 28% African American; 17% American Indian/Alaskan Native, Asian, Filipino and Pacific Islander
Merritt College, a community college in Oakland, is a part of California's HBCU Transfer Guarantee Project. Merritt students who meet the requirements are guaranteed transfer to one of the nine participating HBCUs.
3. St Philip's College (HBCU/HSI)
Demographics: 12% Black; 51% Hispanic
St. Philip's is a community college in San Antonio, TX that offers 20 transfer degrees and 120 degree and certificate programs. The college boasts many successes including being ranked #1 statewide in at-risk students receiving degrees in critical fields (science, technology, engineering, and mathematics).
4. Heritage University (HSI/NASNTI)
http://image.lasermagic.net/?width=575&height=575&productid=16810
Demographics: 64% Hispanic/Latino; 10% Native American/Alaskan Native or tribal affiliated
Heritage University was founded in 1981 by two women of the Yakama Nation in Toppenish, WA and offers Associate's, Bachelor's, Master's, certificate, Teacher Professional Certification, and online programs. Students here have access to a variety of support services including including the College Assistance Migrant Program (CAMP) which provides support to students who have a worked as migrant or seasonal farm workers.
5. West Los Angeles College (HSI/PBI)
Demographics: 30% African American; 40% Hispanic
Among their many degree and certificate options is West LA's highly competitive dental hygiene program. 100% of dental hygiene graduates successfully pass the State licensing exam.
6. Ilisagvik College (AANAPISI/TCU)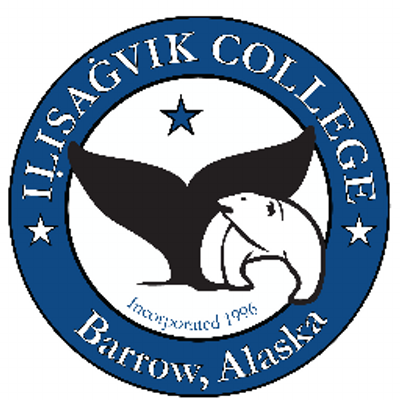 Demographics: 55% American Indian/Alaska Native; 13% Asian, Native Hawaiian or Pacific Islander
Ilisagvik College is a tribal community college in Barrow, AK that is "dedicated to perpetuating and strengthening Iñupiat (Eskimo) culture, language, values and traditions." The institution "is a direct outgrowth of the Native American self-determination movement of the late 1960s and early 1970"and offers Associates degrees and certificates in 10 fields. It is the only federally recognized tribal college in Alaska.
7. Metropolitan College of New York (HSI/PBI)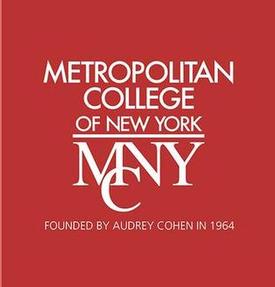 Demographics: 59% Black; 20% Hispanic
MCNY is a private, 4-year university that serves both Hispanic and Black populations. One of the many ways MCNY helps students succeed is through their mentor program that pairs alumni and high achieving current students with other MCNY students to help them develop on a personal, academic and professional level.
8. Brookhaven College (AANAPISI/HSI)
Demographics: 11.4% Asian/Pacific Islander, 1.8% Native American/Alaskan, 38.7% Hispanic/Latino Origin
Brookhaven is a community college in Farmers Branch, TX. Among its many aspects of student life is the Student Leadership Institute that is open to all students and offers a diverse itinerary of leadership training sessions, seminars, conferences and events.
9. University of California– Merced (AANAPISI/HSI)
Demographics: 23.8% Asian/Pacific Islander, 48.5% Hispanic
UC Merced, the newest of the UC campuses, was founded in 2005 and currently serves almost 7,000 students. Student involvement here is high; in the 10 years since its founding, over 200 student clubs and organizations have been established.
10. City Colleges of Chicago– Malcolm X College (HSI/PBI)
Demographics: 27% Hispanic; 61% Black or African American
Malcolm X College is a part of the state of Illinois' Compact Agreement. Students here who complete the General Education Core Curriculum or the AA or AS degree will be granted junior standing or considered having met the lower division general education requirements at a 4-year institution.