by Carol Sandoval
As demographics in the United States become increasingly diverse, the demand for culturally-competent nurses is crucial to providing quality healthcare to diverse populations. By 2055, non-whites will be the majority in the United States (Cohn & Camount, 2016). Despite demographic changes, minority nursing students continue to remain disproportionately underrepresented in the nursing profession (McQueen & Zimmerman, 2004), as a survey completed by the National Sample Survey of Registered Nurses (2009) found that black nurses represent 4.9% of registered nurses in the United States, while Latino/Hispanic account for only 2%. In an effort to address the low representation of underrepresented minorities in the nursing profession, Historically Black Colleges and Universities have worked diligently to create educational opportunities for nursing students. Today's MSI Line Up highlights eight HBCUs with nursing programs.
1) Bowie State University (HBCU)—Bowie, MD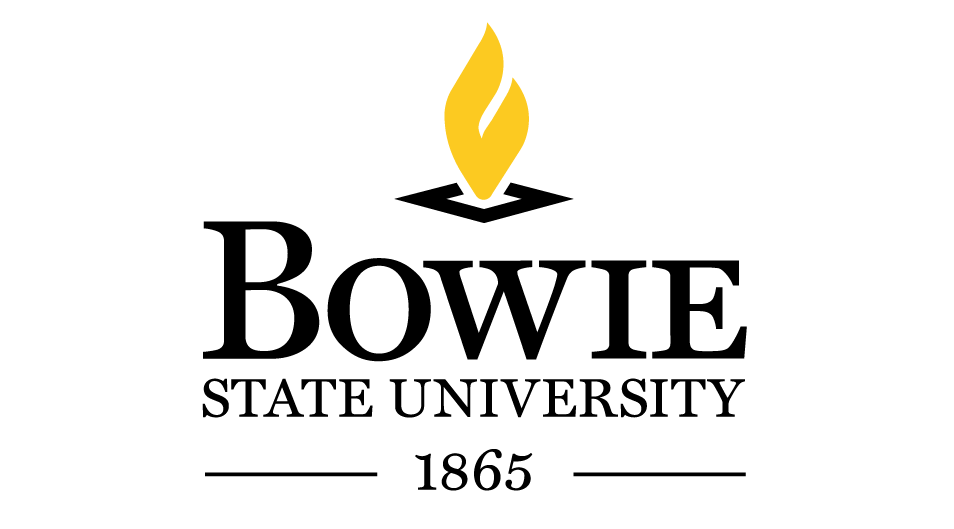 Bowie State University offers both a bachelor degree in nursing and a Master of Science in nursing. In addition to taking nursing classes, students are required to complete community-based clinical shifts. Their state-of-the-art nursing simulation lab provides students with hands-on experience. Bowie's mission further states that the Department of Nursing is "committed to increasing diverse representation in the nursing profession" (bowiestate.edu).
2) Tuskegee University (HBCU)—Tuskegee, AL
Tuskegee University was the first university to create a nursing baccalaureate program in the state of Alabama. Since 1948, Tuskegee have accomplished remarkable achievements. In 2017, Tuskegee had a 94.1 percent graduation rate and a 98 percent employment. The ideal Tuskegee student is "a complex biopsychosocial, cultural, spiritual, being who responds holistically to diverse and changing needs" (tuskegee.edu).
3) Florida Agricultural and Mechanical University (HBCU)—Tallahassee, FL 
Established in 1904 as a hospital based program, the School of Nursing at Florida A&M University became the first baccalaureate nursing program at an HBCU in 1936. Currently, the program offers both baccalaureate and master's degrees in nursing. The FAMU School of Nursing mission statement is "to create a student-centered environment where knowledgeable, innovative, caring nurses can apply high quality, culturally appropriate care to meet the health needs of the residents of the state, the nation, and the global community" (famu.edu).
4) Fayetteville State University (HBCU)—Fayetteville, NC
Students at Fayetteville State University receive a Bachelor of Science in Nursing after the completion of four years of pre-nursing and upper division nursing curriculum. Fayettville hopes to "collaborate with interdisciplinary teams to provide culturally competent, patient centered care to clients throughout the lifecycle" and "to teach their students to "utilize the principles of economics and social justices to enhance accessibility to health care and thereby decreasing health disparities" (uncfsu.edu).
5) Winston-Salem State University (HBCU)—Winston-Salem, NC

Before students can apply for admission to the nursing major, they must complete clinical practicums. These classes combine theory and public service experiences. These opportunities teach pre-nursing students about kindness, compassion, cultural competence and sensitivity in the clinic (wssu.edu).
6) North Carolina Agricultural and Technical State University (HBCU)—Greensboro, NC
Founded in 1953, the College of Health and Human Sciences School of Nursing at North Carolina Agricultural and Technical State University has played a major role in training the next generations of nurses. The nursing school offers bachelors degrees in nursing with three different tracks: traditional, accelerated second degree, and RN completion. With these three paths, NCAT prepares students from a spectrum of educational backgrounds (ncat.edu).
7) North Carolina Central University (HBCU)—Durham, NC
North Carolina Central University largely contributes to the number of nurse practitioners. The Department of Nursing at NCCU graduates 60-75 nursing students each year. One of NCCU Nursing's main objectives is to "integrate principles of culturally competent care for individuals, groups, and/or communities within diverse populations" (nccu.edu).
8) Hampton University (HBCU)—Hampton, VA
With campuses in Hampton, VA and Virginia Beach, VA, the Hampton University School of Nursing offers nursing programs at all levels of higher education. It offers bachelor's degrees, master's degrees, and Ph.D.s in nursing. For all degrees, Hampton pushes its students to understand how "social, cultural, economic, political, and biological environments affect both personal and community health (hamptonu.edu).
Know of other exceptional nursing programs at HBCUs? Share in the comments below!