by Kelly Lewis
At the center of change is the burning desires of individuals committed to reinventing the world around them.  Forbes 30 Under 30 continues to be a platform where ambitious and innovative talent is displayed annually. 600 young visionaries in 20 different industries have been selected by Forbes as the 2018 30 Under 30. This week's Monday Morning MSI Line Up features four MSI Alumni recipients who will gain the prestigious title of a 30 Under 30 and join the ranks of the 4,000 Forbes 30 Under 30 alumni network.
1) Danielle Hughes (PBI)—Georgia State University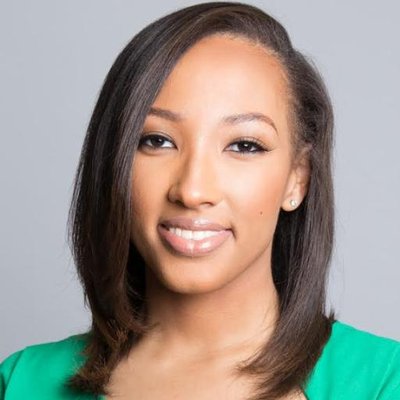 Danielle Hughes is the Cofounder of Detroit Speaks. Hughes, a Detroit native, established the Detroit based nonprofit to increase positive personal and professional outcomes for low-income teens in the public-school systems. Understanding the importance of education, Detroit Speaks facilitates social awareness, community involvement, and student success through a series of programming. Detroit Speaks grants students the opportunities to participate in community clean-ups, professional mentoring by way of the "Emerging Leaders" program, and after-school programs. To learn more about Detroit Speaks click here.
2) Benny Lou (AANAPISI)—University of California – Irvine
Benny Lou is the founder of the web publication NextShark.com. Nextshark.com targets Asian youth within America and Asian countries. It is considered one of the leading sources covering the cultural, political, entertainment, and lifestyle of Asian culture. Since its inception in 2013, with Benny Lou's $3000, since then Nextshark has grown tremendously.  Nextshark now has a full-time staff of 12 and bringing in three million viewers monthly. Check out some of the publications on NextShark.com
3) Jenelle Coy (HBCU)—Howard University
Jenelle Coy is a first-generation American with a keep entrepreneurial spirit. Coy has strategically used her education and professional experience in marketing and advertising to create the innovative Coy+ Brand. Coy+ has been regarded as Entrepreneur Magazine's 360 most innovative small business in America.  Coy+ considers itself a multi-disciplinary creative and digital strategy firm that bridges the gap between function and flair. With no outside funding, Coy+ has grown to nearly $1 million in revenue last year. As well as, working with some of the Nation's top organizations (i.e. RCA Records, Proctor & Gamble, and many more). To learn more head over to Coyplus.com.
4) Jonathan García (AANAPISI/HSI)— Azusa Pacific University
Jonathan Garcia is the Senior Director of the Strategic Partnerships & External Affairs at Portland Public Schools. As the son of undocumented Mexican Immigrants, Garćia family instilled in him the importance of education.  Upon graduating from Azusa Pacific University, with both his Bachelors and Masters, He has led several nationally recognized efforts that connect businesses and public school systems. Garćia determination resulted in over $20 million in private investments for the San Francisco School District. Today he currently works with the Portland Public School district to develop strategic initiatives similar to his work in San Fran. To learn more about Jonathan Garcia, visit his LinkedIn here.
Do you know any other Forbes 30 Under 30 who have attended MSIs? Share in the comments below!